What is a Nowa water leak detector?
The 360 Nowa Package detects water leaks and acts to prevent damage.
Detectors are placed in high-risk areas such as near a washer, water heater and dishwasher. A control panel monitors all sensors and finally an electric valve closes the water.
If there is a leak, it is stopped without delay and without your intervention. A notification, email or text message informs you of the incident and the secure closure of the main water inlet.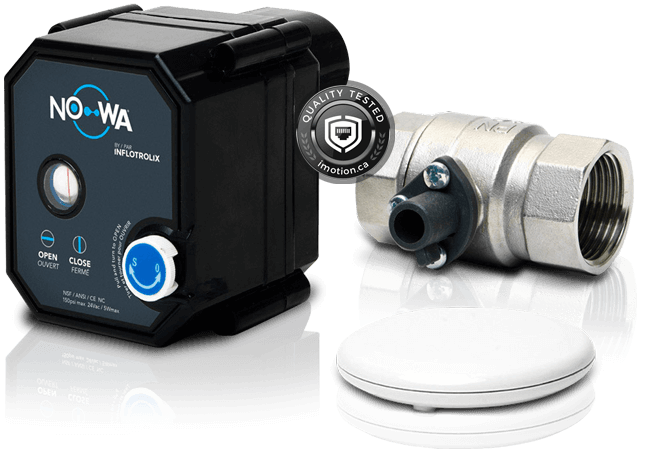 The components of a water leak detector
The Nowa 360 water leak detector consists of the following components: