We are a team of 15 people trained and passionate about our business. Would you have guessed it?
Always on the lookout for continuing education opportunities, we know all the latest in drinking water treatment, pumps and wells.
Thus, with all our experience acquired over the years and our new knowledge, we can offer you innovative, efficient and creative solutions that meet your needs!
Let's do the introductions!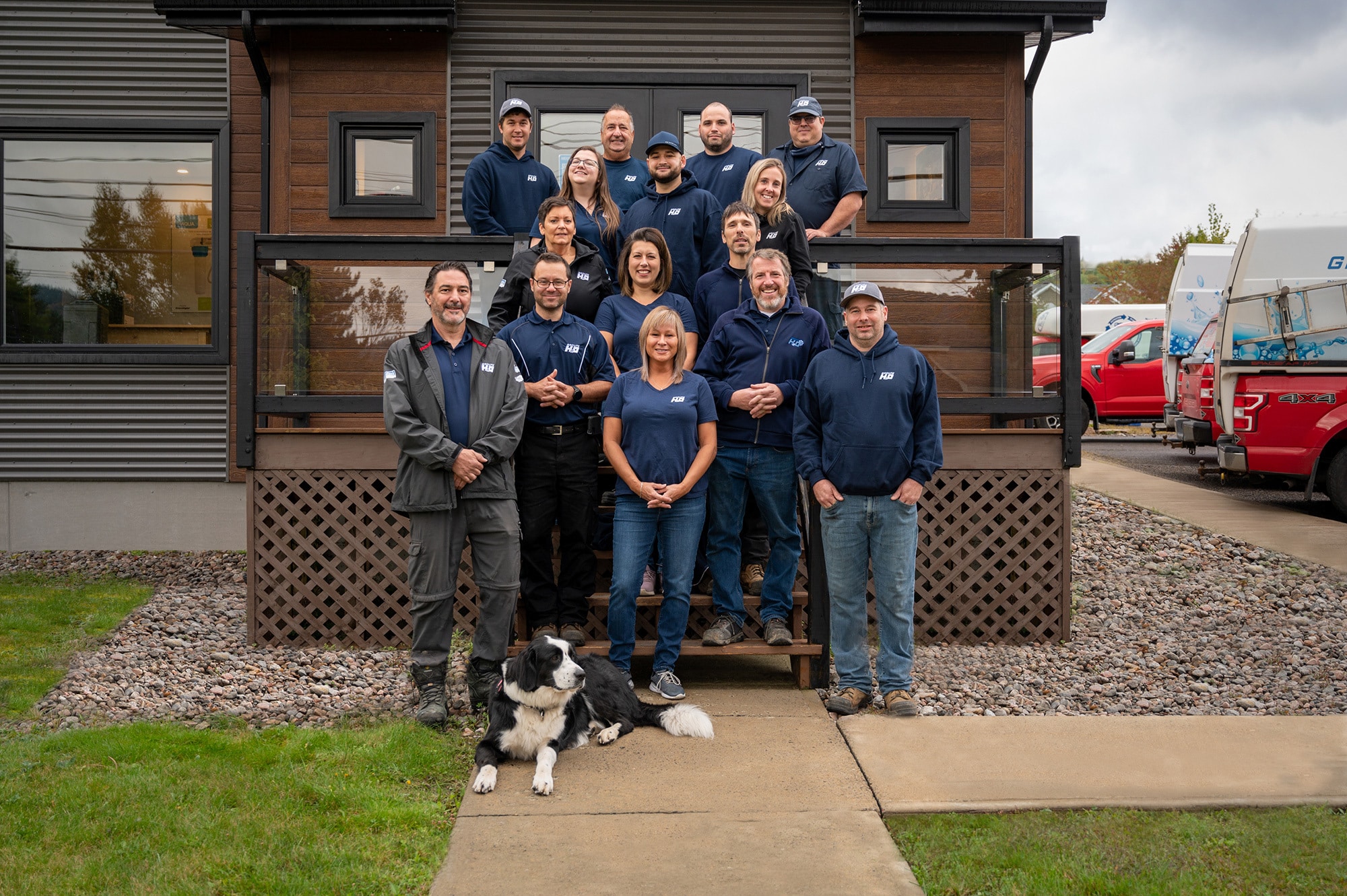 The owners: Alexandre Ayotte and Joël Renaud
Well! We are the owners, but we are not pretentious You can call and write us. We're not complicated. We are as comfortable in the shop as we are in our truck. We manage, but we know how to get our hands wet too.
We both have degrees in water treatment. In other words, we are trained to produce and distribute drinking water from natural waters, whether it is surface water or groundwater.
Alexandre also has a degree in mechanical engineering. It's pretty handy when it comes to programming the automation of our water analyzers, diagnosing pump problems or designing the piping to predict how the water will behave in the pipes.
Our fabulous team on the road is composed of 10 people.
It includes:
Certified Drinking Water Technologists
Pumping system technicians
Electromechanics
Plumber-pipefitters
Our wonderful office team consists of 5 people who handle administration and customer service.
Dedicated, they are there to answer your requests on the phone or online!