In our field, certification is a must. In fact, this is one area where your brother-in-law usually doesn't fit the bill!
Major authorities such as the Ministère de l'Environnement et de la Lutte contre les changements climatiques, the Régie du bâtiment du Québec, the Corporation des maîtres mécaniciens en tuyauterie du Québec and the Règlement québécois sur la qualité de l'eau potable recommend dealing with certified specialists.
Doing business with certified specialists assures you :
That our technologists are accredited and have the expertise to advise you on water quality and treatment.
That the water treatment systems we assemble and install meet the following standards:

ANSI/NSF2 (National Sanitation Foundation)

WQA3 (Water Quality Association)
CAN/CSA (Canadian Standards Association)

That our technicians are qualified to connect the plumbing.
The Association of Water Companies of Quebec (AESEQ)
The Corporation of Master Pipe Mechanics of Quebec (CMMTQ)
The Ordre des technologues du Québec
Our plumbers and heating installation technicians are accredited by the Commission de la construction du Québec (CCQ)
We are licensed by the Régie du bâtiment du Québec (RBQ)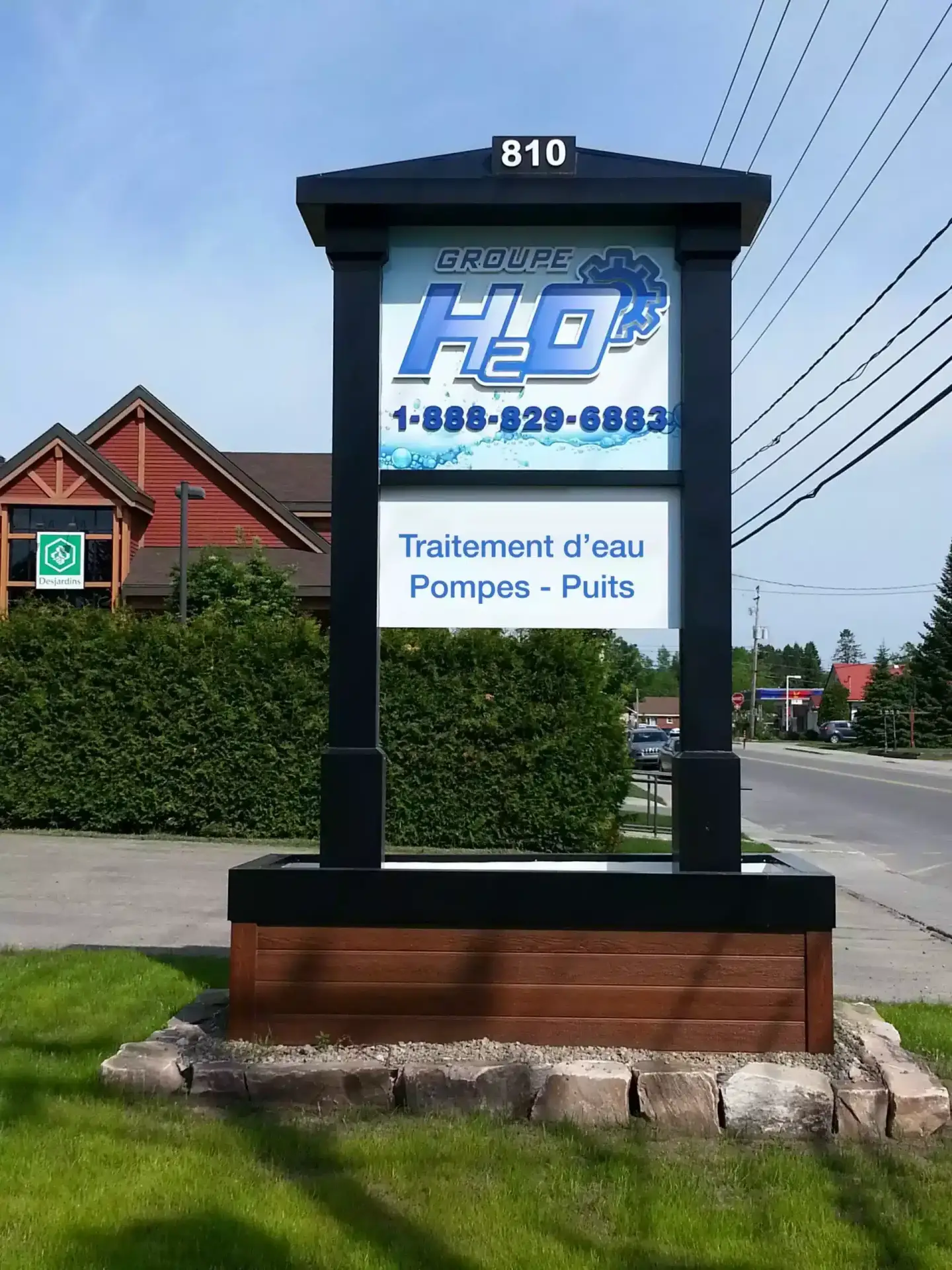 Our license number is: 2168-4626-46
Our license allows us to bid, arrange, coordinate, perform and commission construction work in the following categories and subcategories:
General contractor category
1.2 Small buildings
1.3 Buildings of all types
1.4 Roads and pipelines
1.6 Submerged civil engineering structures
Specialized contractor category
2.1 Drilled wells
2.2 Undrilled water catchments
2.3 Underground water pumping systems
2.4 Independent sanitation systems
2.5 Excavation and Landscaping
8 Doors and windows
11.1 Industrial or institutional piping under pressure
11.2 Special equipment and products
15.4 Hydronic heating systems
15.5 Plumbing